CFRI's 35th Virtual National CF Education Conference:
Focus on the Future
July 29 – 31, 2022 (Fri – Sun)
CFRI's National CF Education Conference brings together the national and international cystic fibrosis community for a virtual weekend of content and connection. Nationally-renowned presenters will address subjects that are vital to the CF community.
Hear from CFRI-funded researchers on innovative CF research, visit pharmaceutical & medical technology exhibits, and attend support groups and workshops. Socialize with members of the global CF community and honor CF heroes at an inspirational awards ceremony.
Confirmed speakers and topics:
– Donald Chi, DDS, PhD – Oral Health Considerations for Individuals with CF
– Jacob Fraker, MSW – Advocating for the CF Community
– Christine Hachem, MD – Cystic Fibrosis – Navigating GI Cancers and What Can Be Done?
– Manu Jain, MD, MSCI – Something for Everyone: The Possibilities and Challenges of mRNA Therapy on the Horizon for People with CF
– Emily Kramer-Golinkoff, MBE – Inspirational Presentation by the Co-Founder of Emily's Entourage
– Paul McCray, MD – Advances in Gene Therapy for Cystic Fibrosis
– Dao Nguyen, MD, MSc, FRCPC – Emerging Pathogens in CF and Treatment Strategies
– Hanna Phan, PharmD, FCCP, FPPA – Partnership in CF Care: Communication and Collaboration When Considering Complementary Therapies
– Joseph Pilewski, MD – Advances in Lung Transplantation
– Melissa Putman, MD, MMSc – CF-Related Bone Disease: Current Evidence and Future Directions
– Richard Simon, MD – The Challenges of Aging for People with CF
– Steffanie Strathdee, PhD – Author of The Perfect Predator – A Scientist's Race to Save her Husband from a Deadly Superbug
– Saima Aslam, MBBS; Balasa, BS; Thomas Patterson, PhD – Phage Therapy Panelists
– Marina Gonzales, Suraj Patel, Damian Rice: Panel Discussion: The Impact of CF on the Siblings
Research presentations:
– Stephen Aller, PhD – Role of CFTR Arginine-933 in Folding, Gating and Potentiator Drug Binding
– Gregory Burkeen, PhD Candidate – Novel Models of CF Mucus Plugs for Testing Phage and Tailocin Therapy
– Suzanne Fleiszig, PhD, and Naren Gajenthra Kumar, PhD – Characterizing the Intracellular Diversification of Pseudomonas aeruginosa in Chronic Lung Infections
– Steven Jonas, MD, PhD – Developing Nanotechnology-Enabled Gene Therapy Solutions to Correct CFTR Mutations in Airway Stem Cells: Toward a One-Time Cure for Cystic Fibrosis
– Xiaopeng Li, PhD: Targeting V-type ATPase in Human Small Airways for CF Lung Disease Treatment
– Matthew Porteus, MD, PhD, and Sriram Vaidyanathan, PhD – Identifying Biomaterials that Enable the Transplantation of Gene Corrected Airway Stem Cells to Treat Cystic Fibrosis
Sponsored to date by Vertex Pharmaceuticals, Genentech, Gilead Sciences, Chiesi USA, AbbVie, and Ionis Pharmaceuticals.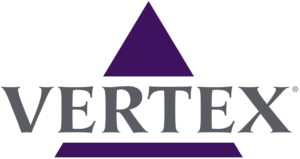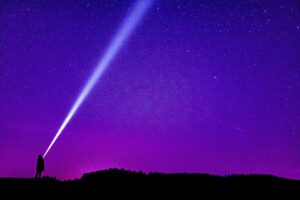 2021 CONFERENCE PRESENTATIONS AVAILABLE TO VIEW ON CFRI'S YOUTUBE CHANNEL. Our stellar line up of experts provide a wealth of information on a range of CF-related topics. The list of speakers is below. To watch on our YouTube channel, click here.
John Engelhardt, PhD – Advances in Gene Therapy and Animal Models for Cystic Fibrosis
Gunnar Esiason, MBA – My Life with Cystic Fibrosis, Our Unlocked Futures, and Breaking Down Barriers for the Continued Success of the CF Community
Steven Freedman, MD, PhD – Advancing the GI Frontier For People With CF
Angela Garinis, PhD, CCC-A; Ahmet Uluer, DO, MPH – Hearing is Believing: Hearing Health in Persons with Cystic Fibrosis
Raksha Jain, MD, MSC – Reproductive Health in Men and Women with CF: What Do We Know and What Do We Need to Know?
Jonathan Koff, MD; Benjamin Chan, PhD – Advances in Phage Therapy as a Treatment for Cystic Fibrosis
Taylor Lewis, MA, CSCS – Strength-Building with CF
Amir Moheet, MBBS – CFRD Management Through Technology
Richard Moss, MD – Getting to the After Times – CF and COVID in Year 2
Deepika Polineni, MD, MPH – mRNA Therapy as a Treatment for CF
D.B. Sanders, MD, MS – Pulmonary Exacerbations in the Era of Highly Effective CFTR Modulators
Diane Shader Smith; Maryanne O'Hara; David Weill, MD – Three Perspectives, One Purpose: Why Medicine Needs Memoir
Jennifer Taylor-Cousar, MD, MSCS – Until It's Done For Everyone: Diversity, Inclusion and Equity in CF Care and Research
Bijal Trivedi, MSc, MA – Book presentation "Breath from Salt", plus panel discussion (Isabel Stenzel Byrnes, LCSW, MPH, Paul Quinton, PhD, Jeffrey Wine, PhD)
CF and Body Image – Panel of CF adults, facilitated by Meg Dvorak, LCSW